Lord of the Rings: Conquest uscirà a gennaio 2009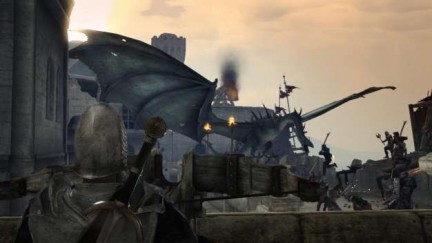 Electronic Arts e Pandemic hanno annunciato che Lord of the Rings: Conquest uscirà negli USA il 13 gennaio 2009, anticipando invece il proprio arrivo sul mercato nel resto del mondo, Italia compresa, al 9 gennaio.
Vi ricordo che la particolarità del gioco rispetto ai tanti usciti finora ambientati nel mondo de Il Signore degli Anelli sarà la possibilità di combattere a "tempo pieno" tra le fila dell'esercito di Sauron, godendo anche dell'accordo tra publisher e New Line Cinema che ha permesso di godere degi effetti speciali della Weta Digital e delle composizioni musicali di Howard Shore.
Lord of the Rings: Conquest arriverà su PC, PS3, Xbox 360 e Nintendo DS.
via | videogaming247