The Elder Scrolls V: Skyrim - la patch 1.9 introdurrà la difficoltà "leggendaria"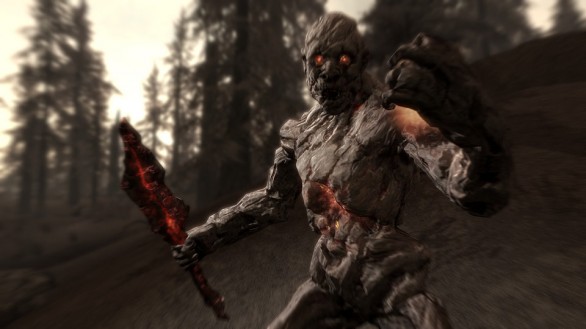 Bethesda Softworks ha diffuso l'elenco dei cambiamenti che verranno apportati a The Elder Scrolls V: Skyrim con la prossima patch 1.9, che oltre a correggere una quantità veramente considerevole di bug introduce anche nuove funzioni come il livello i difficoltà "Leggendario".
Oltre a questo, verranno ampliate a livello "leggendario" anche tutte le abilità che hanno raggiunto un valore di 100. Queste torneranno a 15 e torneranno a salire con l'esperienza. Di fatto, è un modo diverso dal solito per alzare il "cap" generale dei livelli d'esperienza del personaggio.
Gli utenti Steam possono già scaricare la versione beta dalla patch, che su console non arriverà prima di un paio di settimane. La software house avverte:
«Se scegliete di provare la beta, assicuratevi di fare un backup dei vostri salvataggi o semplicemente non sovrascrivete i salvataggi esistenti. Se decideste di interrompere l'utilizzo della beta, i vostri vecchi salvataggi continuerebbero a funzionare con l'attuale release di Skyrim su Steam (v 1.8)»
Quindi insomma: uomo avvisato, mezzo salvato!
Per consultare l'intero (e apparentemente infinito) changelog della patch 1.9 potete visitare il BethBlog ufficiale.