Way of the Dogg, annunciato il gioco in collaborazione con Snoop Dog - prime immagini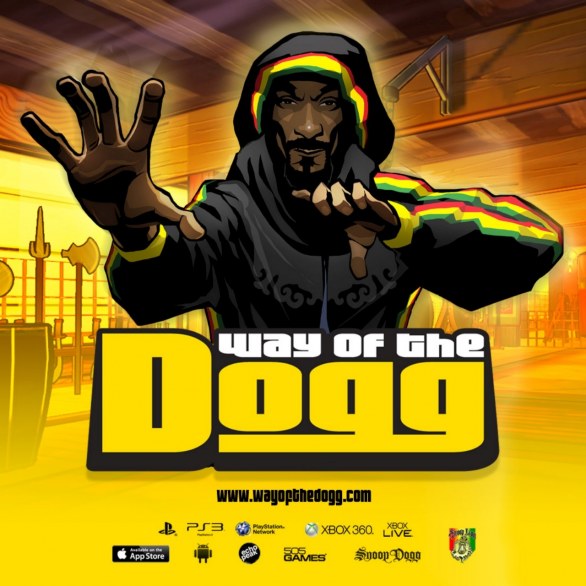 505 Games e il rapper Snoop Dogg (aka Snoop Lion) hanno ufficialmente annunciato Way of the Dogg, un nuovo gioco che mescola azione, combattimento e musica. Nell'occasione è stata pubblicata questa breve galleria immagini, ma ancora non sembra essere disponibile alcun filmato per farsi un'idea sulle meccaniche di gioco.
Way of the Dogg è previsto in uscita su Xbox LIVE Arcade per Xbox 360, su PlayStation Network per PlayStation 3 e sulle piattaforme mobile nel corso del 2013.
«Way of the Dogg combina la passione di Snoop Dogg per i film di Kung Fu e le sue hit al top delle chart mondiali con l'esperienza di Echo Peak nello sviluppo di giochi musicali per creare un videogame unico dove il rhythm game incontra l'azione ed il combattimento. Ogni livello rappresenta un combattimento con un personaggio con il proprio stile ed in una location peculiare, perfettamente in linea con la traccia di Snoop che fa da sottofondo all'azione.»
Ciaran Walsh, direttore di Echo Peak, ha così commentato:
«Snoop Dogg è un personaggio unico e dalla nostra prima discussione creativa, avvenuta oltre 2 anni fa, è nata l'idea di creare un concept di gioco originale che ponesse le basi sulla sua musica e sulle sue passioni come i film di Kung Fu degli anni 70 e della corrente "Blaxploitation". Il gioco mescola sapientemente tutte questi argomenti insieme per creare uno stiloso rhythm-action combat game confezionato in uno stile narrativo tipico della corrente "Blaxploitation". 505 Games è riuscita a comprendere sin dal principio la nostra visione ci ha dato la chance di partire con questo eccezionale progetto – rappresentando per noi un partner fantastico»
Che ne pensate? L'ultima volta che un rapper famoso aveva tentato la strada dei videogiochi, il risultato era stato piuttosto tamarro ma non poi così disastroso: stiamo parlando naturalmente di 50 Cent: Blood on the Sand.