Annunciato Magna Carta: Crimson Stigma su Xbox 360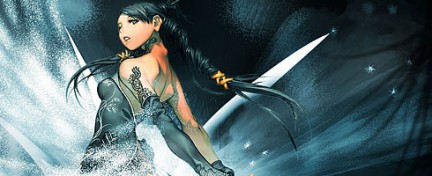 L'azienda di produzione di videogiochi artefice di Magna Carta: Tears of Blood, la coreana Softmax, ha annunciato che il seguito del loro primo jrpg esclusivo per PlayStation 2 è in fase di sviluppo... ma per Xbox 360.
Dello sviluppo di un seguito di Tears of Blood circolavano voci da alcuni anni, ma solo oggi veniamo a conoscenza direttamente dall'azienda coreana che Magna Carta: Crimson Stigma non solo è in una fase di programmazione avanzata, ma che per ora è prevista solamente una versione esclusiva per Xbox 360, senza aggiungere perciò se si tratta di una esclusiva temporale o se è definitiva.
In attesa di ricevere (probabilmente a breve) le prime immagini ufficiali di Crimson Stigma da Softmax, non ci resta che prendere atto dell'ennesimo action-jrpg passato alla corte di Microsoft, che pur non avendo sfondato nel mercato nipponico sta paradossalmente facendo incetta di giochi di ruolo di stampo orientale per la gioia dei molti fan occidentali di tale genere videoludico.
via | Ars Technica