Cliff Bleszinski: "non sto lavorando a un survival horror"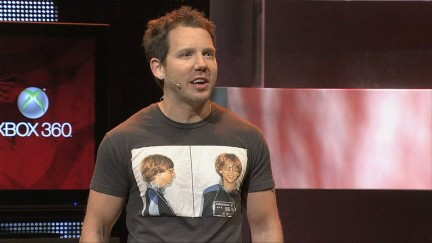 Dalle pagine di OXM il simpatico Cliff Bleszinski di Epic Games mette a tacere le indiscrezioni dei giorni scorsi: «Non sto lavorando su un survival horror».
Il creatore di Gears of War specifica: «Fare un survival horror significherebbe sviluppare qualcosa di psicologico, orientato al single player e basato pesantemente basato sulle sfumature. E sarebbe una vera sfida, perché in caso non l'aveste notato, noi di Epic non siamo bravissimi con le sfumature. Tendiamo a dipingere con un grandi colpi di pennello»
E conclude: «Quindi no, il mio prossimo gioco non sarà un survival horror. Gears of War mi è molto vicino e caro».
Lavoreranno pure col pennellone (...) ma l'idea di vedere un gioco horror creato dal team di Gears of War stuzzica parecchio.