Dark Messiah of Might & Magic passa da Steam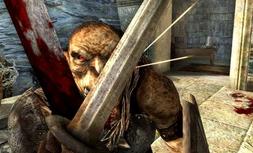 Da un modo più semplice e controllabile per distribuire contenuti ad una affermata piattaforma per la distribuzione online, questo è Steam che ormai spazia dalle piccole produzioni ai veri e proprio "titoloni".
Titoloni come Dark Messiah che quando uscirà ad Ottobre sarà disponibile nel parco titoli Steam. Ed il primo a fregarsi le mani e Gabe Newell che si dichiara "una fan di lunga data della serie Might & Magic" e "onorato di annoverare Dark Messiah tra i titoli distribuiti da Valve" 8 e ti credo...).
Ovviamente il fatto che Dark Messiah of Might & Magic si basi sul Source engine è solo un caso...