Guitar Hero: Warriors of Rock - il brano finale della modalità Quest illustrato dai Megadeth in video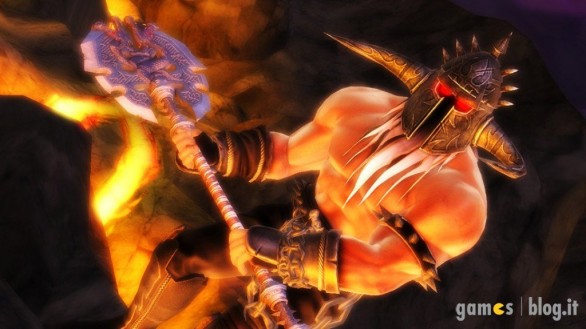 Torniamo con immenso piacere ad occuparci di Guitar Hero: Warriors of Rock e lo facciamo mostrandovi la video-intervista rilasciata da Dave Mustaine per spiegarci i motivi che lo hanno spinto a creare il brano inedito che concluderà la modalità Quest (la vecchia Carriera) del prossimo capitolo della saga videoludica musicale targata Activision.
Stando alla leggenda vivente dell'heavy metal, "Sudden Death" è un omaggio che il biondo frontman dei Megadeth vuole fare alla comunità "hardcore" di Guitar Hero: l'altissimo tasso di sfida rappresentato dal brano segue parallelamente le movimentate vicende che saremo chiamati a vivere una volta incontrata La Bestia, ossia il boss finale con cui dovremo ingaggiare uno scontro epico una volta entrati in possesso della chitarra del Semi-Dio del Rock superando indenni i venti minuti e mezzo della memorabile "2112" dei Rush.
Guitar Hero: Warriors of Rock è previsto in uscita su PS3, Wii ed X360 per il prossimo 28 settembre.
Guitar Hero: Warriors of Rock - galleria immagini