Borderlands: data d'uscita, prezzo e immagini del contenuto aggiuntivo "Claptrap's New Robot Revolution"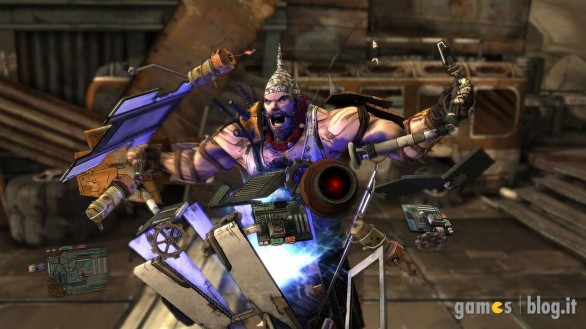 Dopo aver recentemente resuscitato Aliens: Colonial Marines e Duke Nukem Forever, senza prendersi un momento di riposo i vulcanici ragazzi di Gearbox Software tornano ad allietare gli amanti di Borderlands con la data d'uscita ufficiale e le immagini di "Claptrap's New Robot Revolution", ossia del prossimo contenuto aggiuntivo dedicato a questo splendido sparatutto ruolistico in prima persona.
Il pacchetto in questione includerà 20 nuove missioni, boss "di fine livello" e nemici inediti: così facendo, sarà possibile ottenere 10 punti abilità per un totale 71 punti, utilizzando 3 slot per le armi.
Claptrap's New Robot Revolution sarà scaricabile a partire dal 28 settembre su PC, PSN e Xbox Live al rispettivo prezzo di 9,99€ e 800 Punti Microsoft. Per quanto riguarda invece l'aggiornamento gratuito annunciato qualche giorno fa da Gearbox per bilanciare la difficoltà di gioco ed innalzare il livello massimo raggiungibile, ci sarà da attendere almeno fino al 12 ottobre, ossia quando verrà commercializzata la versione "Game of the Year" di Borderlands al prezzo di 59,99 dollari (che, a naso, qui da noi diventeranno magicamente 59,99€).
Borderlands: Claptrap's New Robot Revolution - galleria immagini