Enslaved nuovamente filmato e fotografato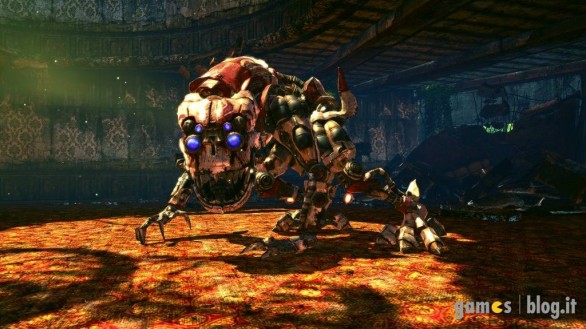 Archiviato velocemente l'annuncio ufficiale del controverso DMC: Devil May Cry, i ragazzi di Ninja Theory tornano ad occuparsi di Enslaved e lo fanno regalandoci una video-dimostrazione e tantissime nuove immagini riguardanti i Fulcro, ossia i nemici robotici che il nerboruto Monkey e la rossa Trip dovranno combattere per scappare dalla selvaggia New York del 2150.
Come potete facilmente ammirare nel gustoso trailer dopo la pausa, oltre a delle ambientazioni incredibilmente suggestive, il titolo proporrà un sistema di combattimento incredibilmente adrenalinico e basato sulla veloce alternanza tra gli scontri corpo a corpo e quelli dalla lunga distanza, oltre naturalmente alle fasi prettamente strategiche in cui saremo chiamati ad utilizzare le superbe capacità di Trip nello scardinare i sistemi difensivi approntati dai nemici sul nostro pericoloso cammino verso la libertà.
Enslaved: Odyssey to the West è atteso in uscita su PlayStation 3 ed Xbox 360 per il 7 ottobre.