[TGS 2010] The Last Guardian: immagini, video e data d'uscita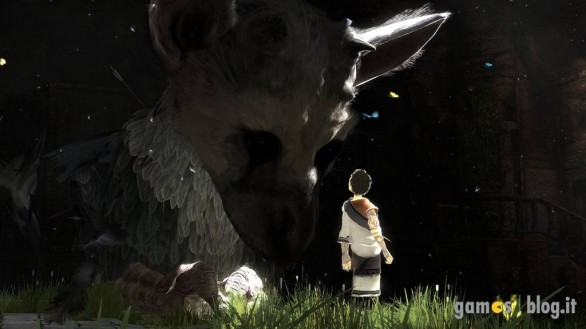 Come preannunciatovi stamane con le immagini di Famitsu, eccoci finalmente giunti al tanto atteso momento di ammirare tutto ciò che Sony ha deciso di regalarci su The Last Guardian in quel di Tokyo in occasione del TGS 2010.
Oltre ad una nutrita serie di fotogrammi inediti, Fumito Ueda e il suo Team ICO hanno offerto alla platea della manifestazione videoludica più importante del Giappone (la terza nel mondo, a parimerito con l'E3 di Los Angeles e il GamesCom di Colonia) un magnifico trailer testimoniante l'affettuosa e commovente amicizia tra il protagonista principale e quel tenero cucciolone di venti metri che risponde al nome di Trico.
Ed è proprio sul finire del video in questione che apprendiamo, con nostra evidente tristezza, che il periodo di commercializzazione di The Last Guardian in esclusiva PS3 è stato fissato alle vacanze natalizie del 2011, nonostante le ultime notizie in nostro possesso lo dessero in uscita tra la fine di quest'anno e la prima metà del prossimo.
The Last Guardian: galleria immagini