Postal III: nuovo filmato di gioco (cam)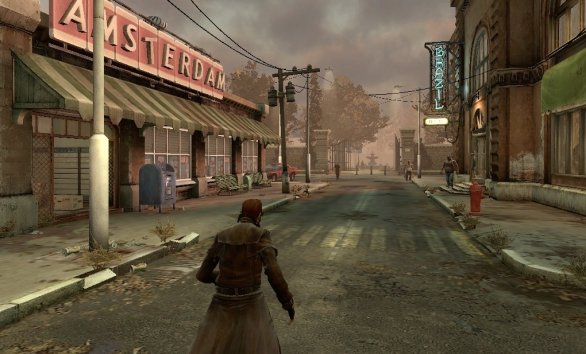 Dopo più di un anno e mezzo d'oblio mediatico, gli sviluppatori statunitensi di Running With Scissors hanno deciso di rifarsi vivi dal palco della manifestazione videoludica russa Igromir 2010 per regalarci un nuovo filmato dimostrativo su Postal III.
Pur mantenendo un impianto di gioco incentrato sulla libertà d'esplorazione e sulla possibilità di compiere azioni a dir poco folli per avere la meglio sui nemici o semplicemente per brutalizzare i passanti a colpi di tasso-sega, il terzo capitolo di Postal abbandonerà la visuale isometrica dell'episodio d'esordio e la prima persona dell'avventura successiva per abbracciare un'inquadratura di spalle "alla Gears of War" particolarmente efficace per osservare nel dettaglio le demenziali "armi" impiegate da quel fenomeno di The Postal Dude.
Nella speranza che gli sviluppatori svelino al più presto il periodo d'uscita indicativo di Postal III e le piattaforme a cui sarà destinato, vi lasciamo in compagnia del video di gioco ripreso tra gli stand dell'Igromir 2010.