Hyper Light Drifter: immagini e video dalla GDC 14
In diretta dalla manifestazione videoludica di San Francisco, tante nuove info sul prossimo action/GDR di Heart Machine
Volati a San Francisco per presenziare all'ultima edizione della Game Developers Conference, gli sviluppatori americani degli studi Heart Machine hanno offerto ai presenti un assaggio di creatività indie pubblicando una nuova infornata di immagini di gioco e delle scene di gameplay inedite di Hyper Light Drifter, l'action/GDR "vecchia scuola" a cui stanno lavorando da più di tre anni per fare la felicità degli appassionati di avventure alla Diablo.
Il plot narrativo steso dagli Heart Machine riprende lo stereotipo dell'avventuriero redento tanto caro ai cultori del genere: il destino di un intero popolo sarà legato all'esito del pericoloso viaggio del cavaliere senza nome che dovremo interpretare esplorando le città in rovina di un'antichissima civiltà perduta con lo scopo di riportare in madrepatria dei manufatti speciali.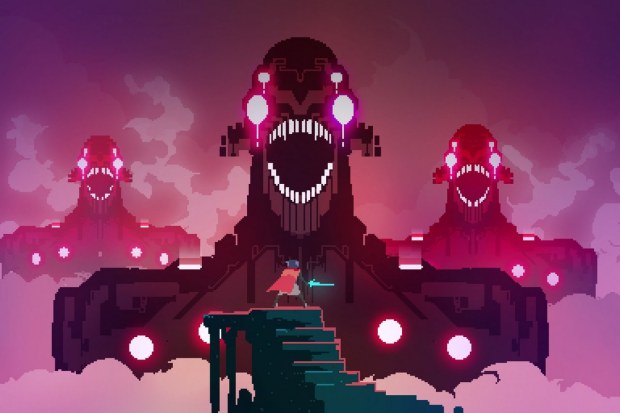 L'impalcatura di gioco eretta dagli studios a stelle e strisce di Heart Machine, ispirata alle dinamiche di gameplay degli action a visuale isometrica e dei capitoli 2D di The Legend of Zelda, offrirà un sistema di combattimento determinato dalle mosse eseguite dai nemici e dai loro attacchi unici, una grande libertà di scelta delle aree da esplorare e una progressione dei livelli basata sull'acquisizione dei poteri sbloccati dal nostro alter-ego entrando in possesso dei manufatti strappati al boss di turno.
La data di lancio di Hyper Light Drifter non è stata ancora annunciata, ma presumibilmente dovrebbe cadere tra l'autunno e l'inverno di quest'anno su PC, Mac OS, iOS, Android, Linux, OUYA, PlayStation 4 e PS Vita. Nell'attesa di avere maggiori informazioni al riguardo, gustiamoci le immagini e il video della GDC 14.

Non dimenticate di scaricare la Blogo App, per essere sempre aggiornati sui nostri contenuti. E' disponibile su App Store e su Google Play ed è gratuita.