Call of Duty: Black Ops - sarà questa l'uccisione più assurda?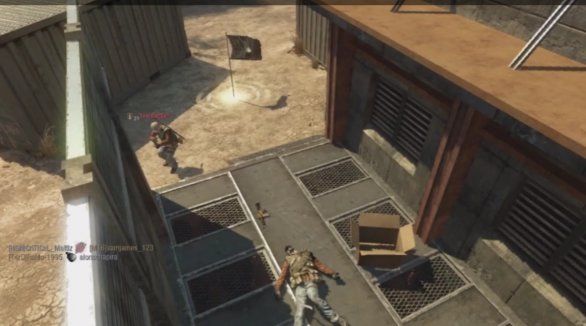 Ogni qualvolta ci troviamo a dover segnalare una di queste strane notizie, a fatica riusciamo a non consigliarvi immediatamente di correre a vedere il filmato. Nel caso in questione, poi, è pressoché impossibile dare un'idea della portata di ciò che intendiamo mostrarvi. L'assurdità con cui un giocatore, in maniera del tutto fortuita, ha trasformato uno dei gesti più normali in una delle uccisioni più strambe che si siano viste - di cui abbiamo già pubblicato una piccola raccolta in questo articolo.
Il gioco è Call of Duty: Black Ops, titolo targato Activision e sviluppato da Treyarch, disponibile da qualche settimana. L'azione incriminata è il semplicissimo, quanto probabilmente odiosissimo, lancio di una tomahawk, che al termine della sua parabola diviene qualcosa di altamente esilarante. Inutile protrarci oltre, però. Dopo la pausa troverete il video... dopodiché ci direte voi!