The Witness: Blow punta ai 1080p e ai 60fps per la versione PS4 - nuove immagini ambientali
Il papà di Braid è immerso nello sviluppo della sua prossima avventura a mondo aperto e ce lo dimostra con delle immagini di gioco inedite
Accolto a braccia aperte dai curatori del PlayStation Blog europeo per offrire delle immagini di gioco inedite e dei nuovi dettagli su The Witness, lo sviluppatore e designer americano a capo del progetto nonchè boss di Thekla, Inc., Jonathan Blow, ha garantito il massimo impegno da parte sua e dei suoi collaboratori per concludere al più presto, e nel migliore dei modi, i lavori su questa ambiziosa avventura a mondo aperto.
L'avanzato stadio di sviluppo del titolo trova testimonianza nella promessa, da parte dello stesso Blow, di voler raggiungere i 1080p di risoluzione e i 60 frame al secondo per la versione di riferimento, ossia quella da destinare all'utenza di PlayStation 4.
Guarda le nuove immagini di gioco di The Witness, l'atteso adventure-puzzle di Jonathan Blow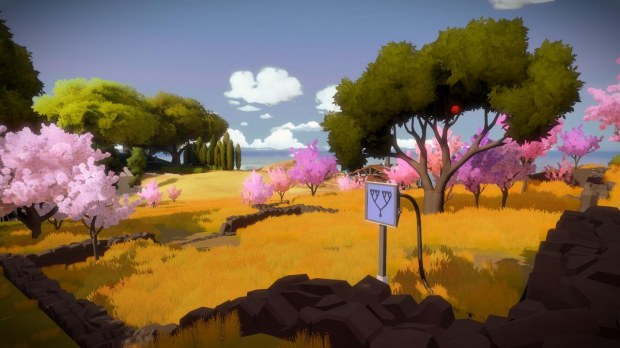 La fluidità di aggiornamento delle immagini a schermo e la risoluzione saranno però degli elementi marginali dell'esperienza di gioco che i Thekla, Inc. contano di proporci con una campagna principale estremamente longeva e ricca di puzzle da risolvere (più di 600) e di luoghi da esplorare in completa libertà.
A questo punto non ci rimane che chiudere il pezzo ricordando a chi ci segue che la data di lancio di The Witness non è stata ancora annunciata, né è chiara la rosa di piattaforme su cui vedrà la luce: nonostante quest'ultima intervista di Blow, infatti, le ultime informazioni al riguardo risalgono alla fine dello scorso anno e indicano la seconda metà del 2014 come periodo di commercializzazione indicativo delle edizioni da destinare all'utenza di PC e PlayStation 4. Per le versioni iOS, Wii U, Mac OS e Xbox One, invece, bisognerà attendere non prima della fine del 2014 e l'inizio del 2015.
Non dimenticate di scaricare la Blogo App, per essere sempre aggiornati sui nostri contenuti. E' disponibile su App Store e su Google Play ed è gratuita.