The Wolf Among Us in sconto del 50% su Steam
The Wolf Among Us sarà disponibile a metà prezzo su Steam fino al prossimo 11 luglio
Nel giorno dell'uscita dell'ultimo episodio di questa fantastica avventura grafica di Telltale Games, Steam ha deciso di fare un regalo ai suoi utenti proponendo The Wolf Among Us con uno sconto del 50%.
Non si tratta di un offerta lampo, ma di una midweek madness che vi darò tempo fino al prossimo 11 luglio per acquistare i cinque episodi, usciti tra l'ottobre 2013 e ieri, al costo di 11,49€ euro, invece di 22,99 euro.
LEGGI ANCHE: The Wolf Among Us arriva su iPhone e iPad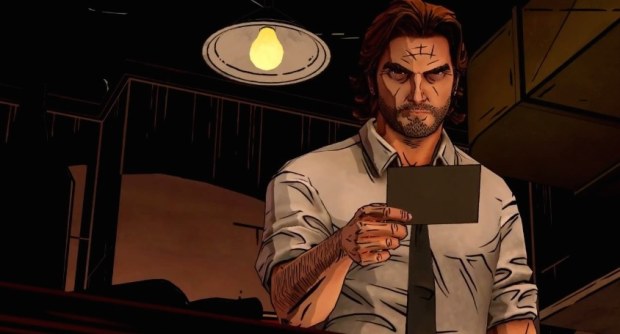 Se non avete ancora avuto modo di conoscere il burbero e misterioso Bigby Wolf anni prima degli eventi che lo vedono protagonista in Fables, la curiosa e apprezzata serie di fumetti realizzata da Bill Willingham e pubblicata dalla DC, questa è un'occasione che non potete lasciarvi scappare. A un prezzo vantaggioso vi porterete a casa tutti e cinque gli episodi: Fiducia, Gioco di specchi, La lunga strada, Travestito da agnello e Al lupo, per PC e Mac OS X.
The Wolf Among Us è disponibile in versione digitale anche per Xbox 360, PlayStation 3, dispositivi iOS e PlayStation Vita. Nel corso dei prossimi mesi, invece, sarà distribuito in versione fisica per PlayStation 4 e Xbox One, in concomitanza con l'uscita della prima e della seconda stagione di The Walking Dead, sempre per le due console di nuova generazione.
LEGGI ANCHE: The Walking Dead e The Wolf Among Us arrivano su Xbox One e PlayStation 4
Via | Steam