Videogiochi in uscita dal 4 al 10 agosto: Road not Taken, Call of Duty Ghosts Nemesis, Ultra Street Fighter IV
Ecco tutti i videogiochi in uscita dal 4 al 10 agosto
Dopo aver fatto la gincana tra i Clicker che popolano l'universo virtuale dell'edizione Remastered di The Last of Us ed aver combattuto gli sgherri del perfido Zane di Sacred 3, riprendiamo il nostro appuntamento del lunedì mattina dedicato ai videogiochi e ai principali contenuti aggiuntivi previsti in uscita per questa settimana. Cominciamo allora con la lista dei tre titoli più attesi al lancio da qui sino al prossimo 10 agosto su PC e sulle più importanti piattaforme fisse e portatili:


Road not Taken (6 agosto, PC - PS4) - L'originale puzzle "roguelike" di Spry Fox ci vedrà impersonare un coraggioso ranger costretto a intraprendere un pericoloso viaggio nel cuore di una foresta battuta da una raffica di neve e popolata da bestie feroci.


Call of Duty Ghosts: Nemesis DLC (5 agosto, X360 - XB1) - L'ultimo DLC rivolto agli utenti online dello sparatutto di Infinity Ward aggiungerà quattro ambientazioni inedite alla rotazione di mappe del multiplayer competitivo (Goldrush, Subzero, Dynasty e Showtime), delle nuove modalità di gioco in rete e l'atto conclusivo della campagna Estinzione (Exodus).


Ultra Street Fighter IV - edizione retail (8 agosto, PC - PS3 - X360) - La nuova versione del quarto capitolo della celeberrima serie picchiaduro di Capcom amplierà ulteriormente il ventaglio di opzioni a disposizione degli appassionati con cinque personaggi aggiuntivi e una serie di modifiche e di migliorie apportate alle meccaniche di gioco in base alle richieste e ai suggerimenti avanzati dai fan.


Leggi anche - Ultra Street Fighter 4 annunciato con un trailer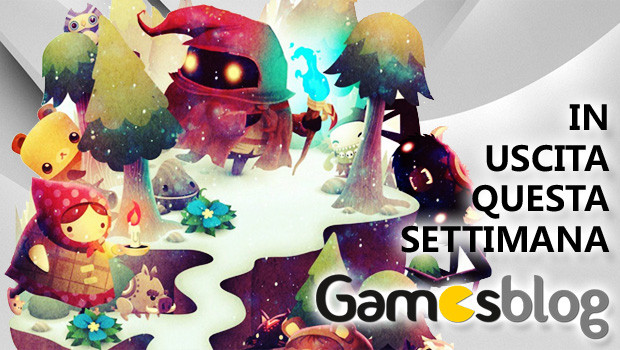 Approfondisci - Call of Duty: Ghosts, ecco le mappe incluse nel DLC Nemesis
A seguire, invece, potete trovare la lista dei restanti titoli e dei DLC attesi al lancio nel periodo compreso tra il 4 e il 10 agosto:


Metrico (6 agosto, PS Vita)


Table Top Racing (6 agosto, PS Vita)


The Swapper (6 agosto, PS3 - PS4 - PS Vita)


Joe Dever's Lone Wolf - The Shianti Halls (7 agosto, iOS - Android)


Jet Gunner (5 agosto, PC)


RPG Tycoon (4 agosto, PC - Mac)


Mind: Path to Thalamus (5 agosto, PC)


Back to Bed (6 agosto, PC - Mac - Linux)


Cloud Chamber (7 agosto, PC)


Heroes of a Broken Land (7 agosto, PC - Mac - Linux)


Victory at Sea (8 agosto, PC - Mac - Linux)


Frontline: Road to Mscow (8 agosto, PC)


Another Perspective (8 agosto, PC)


Vi ringraziamo per averci seguito e vi diamo appuntamento alla prossima settimana!
Non dimenticate di scaricare la Blogo App, per essere sempre aggiornati sui nostri contenuti. E' disponibile su App Store e su Google Play ed è gratuita.