Games With Gold: ecco i titoli gratuiti di settembre
Super Time Force, Halo Reach, Monaco What's Yours is Mine e Crimson Dragon sono i protagonisti del programma di settembre dei Games With Gold
Halo: Reach è il piatto forte dell'offerta settembrina dei Games With Gold di Xbox 360 e Xbox One
Quel birbaccione di Larry "Major Nelson" Hryb anticipa di qualche giorno la fine del mese di agosto per annunciare i titoli che entreranno a far parte della promozione Games With Gold di settembre e che potranno essere scaricati gratuitamente dagli utenti Xbox 360 e Xbox One in possesso di un abbonamento Xbox Live Gold.
Xbox One


dall'1 al 30 settembre - Super Time Force

dall'1 al 30 settembre - Crimson Dragon
Xbox 360


dall'1 al 15 settembre - Monaco: What's Yours is Mine

dal 16 al 30 settembre - Halo: Reach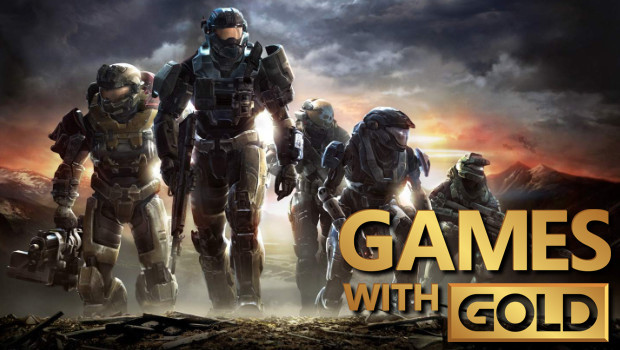 Leggi anche - Halo: Reach - la recensione
Il programma di settembre dei Games With Gold andrà così a riproporci lo splendido sparatutto sci-fi che ha sancito il passaggio della saga di Halo da Bungie a Microsoft (e da questi ultimi ai 343 Industries attualmente al lavoro su Halo 5 e sulla Master Chief Collection), l'ispirato action-stealth con visuale dall'alto di Pocketwatch, l'adrenalinico sparatutto retrò dei Capybara Games (gli stessi autori dell'attesa avventura Below) e, per il secondo mese consecutivo, il divertente "simulatore draghesco" dei Grounding Inc.
In ragione dell'ingresso di Super Time Force, di Halo Reach, e di Monaco What's Yours is Mine nella lista settembrina dei Games With Gold, a partire dall'1 settembre gli utenti Xbox One e Xbox 360 non potranno più scaricare Strike Suit Zero, Motocross Madness e Dishonored: come nel caso dei titoli proposti da Sony con l'offerta mensile del PS Plus, il nostro consiglio non può che essere quello di scaricarli finchè sono gratuiti.
Approfondisci - Super Time Force: immagini e video sui poteri in slow-motion