Call of Duty: Black Ops - punti esperienza doppi il prossimo weekend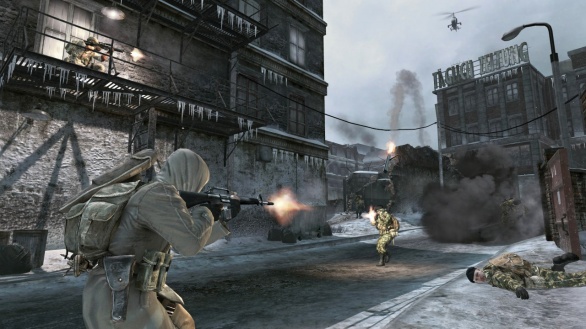 Da un podcast di Major Nelson Treyarch ha annunciato che durante il prossimo weekend tornerà l'iniziativa "double XP" per Call of Duty: Black Ops, ovverosia saranno automaticamente raddoppiati i punti esperienza guadagnati durante il periodo che va da venerdì a domenica compresi.
Questo è naturalmente legato al lancio del primo pacchetto di mappe First Strike, che debutterà domani in esclusiva temporale Xbox Live, ma ci teniamo a specificare che l'iniziativa Double XP sarà valida anche per PlayStation 3 e Xbox 360 PC.
Questi "Double XP Weekend" sono graditi ad alcuni giocatori ma indigesti a molti altri. A me, personalmente, non fanno né caldo né freddo: questa mania del continuo "livellare" non mi ha mai contagiato. Voi che ne pensate?