Call of Juarez: The Cartel annunciato ufficialmente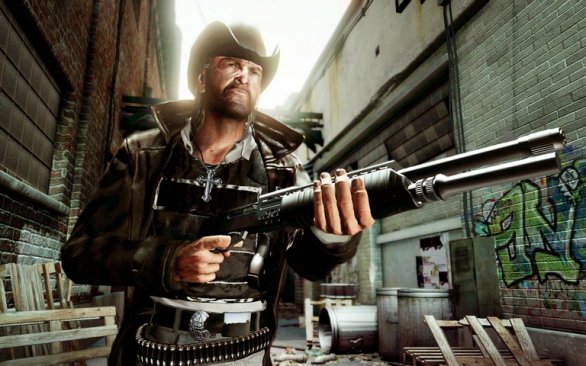 Ubisoft ha annunciato ufficialmente Call Of Juarez: The Cartel, terzo capitolo della saga Call of Juarez. Il gioco arriverà su PC, PS3 e X360 nel corso dell'estate 2011.
La novità principale rispetto ai primi due capitoli interamente ambientati nel selvaggio West, è che The Cartel sarà ambientato ai giorni nostri, in uno scenario definito dagli sviluppatori "realistico e moderno". Saranno comunque garantiti elementi comuni e familiari: il giocatore dovrà infatti intraprendere un viaggio che lo porterà da Los Angels fino Juarez, in Messico.
«Call of Juarez The Cartel è uno sparatutto ricco d'azione con una trama coinvolgente, personaggi carismatici e un'ampia varietà di esperienze di gioco», ha dichiarato Caroline Stevens, Brand Director di Ubisoft EMEA. «Il gioco porterà nel presente tutti i migliori elementi del selvaggio West, arricchendoli con una trama audace e moderna»
Insomma, un western in salsa moderna. Ci piacerà? Il precedente Call of Juarez: Bound in Blood ci era parso ricco di spunti interessanti ma povero nella realizzazione e nel design. Aspettando ulteriori informazioni vi rimandiamo al sito ufficiale del gioco: www.callofjuarez.com.