The Witcher 3: Wild Hunt - nuovo trailer "Elder Blood" dai Game Awards 2014
L'eroe del capolavoro ruolistico di CD Projekt vola a Las Vegas per presentarci un personaggio secondario da controllare nel corso dell'avventura
Dopo aver colto al volo l'occasione offertagli dai curatori dei Golden Joystick Awards per mostrarci la sequenza introduttiva di The Witcher 3: Wild Hunt, i ragazzi di CD Projekt si recano a Las Vegas per mandare in brodo di giuggiole gli spettatori dei Game Awards 2014 e gli appassionati GDR "all'occidentale" con un nuovo trailer ricco di scene di gioco.
Il trailer "Elder Blood" realizzato dal team che ha dato i natali alla saga videoludica di Geralt di Rivia festeggia la vittoria di The Witcher 3 nella categoria dei videogiochi più attesi dagli addetti al settore e da chi ha assistito all'ultima kermesse dei Game Awards e ci permette di ammirare alcuni spezzoni di gameplay inediti collegati alle battaglie che il nostro impavido avventuriero dovrà combattere per riportare la pace tra le isole Skellige invase dai mostri, dai briganti e dalle creature demoniache al seguito dello spirito del Re della Caccia Selvaggia.
Guarda le ultime immagini di The Witcher 3: Wild Hunt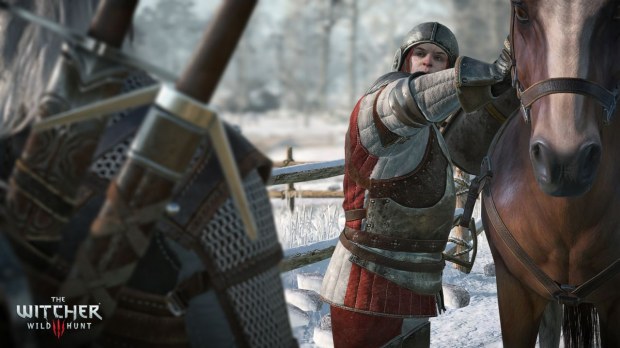 Nel corso dell'evento, i boss della casa di sviluppo polacca non si sono limitati a questa premiere ma, al contrario, hanno ribadito la volontà di pubblicare sedici contenuti aggiuntivi gratuiti e, soprattutto, hanno confermato la presenza di un secondo personaggio interpretabile che andrà ad affiancare il buon Geralt nel corso della storia contribuendo a rendere l'esperienza di gioco ancora più personalizzabile e ricca di contenuti.
L'attesa spasmodica per il lancio di The Witcher 3: Wild Hunt finirà ufficialmente il prossimo 24 febbraio, in concomitanza con il lancio del titolo su PC e in esclusiva per console current-gen su PlayStation 4 e Xbox One.