Rise of the Tomb Raider sarà distribuito da Microsoft
Microsoft e Square Enix hanno confermato che l'azienda di Redmond sarà direttamente coinvolta nello sviluppo e nella distribuzione del nuovo capitolo della saga di Lara Croft.
La nuova partnership tra Microsoft e Square Enix è più profonda di quanto pensassimo. L'azienda di Redmond non si è soltanto portata a casa un'esclusiva temporanea per il nuovo e attesissimo Rise of the Tomb Raider, ma ha fatto in modo di essere profondamente coinvolta nel progetto.
Oggi, dopo le indiscrezioni trapelate nelle ultime ore, Square Enix ha confermato che Microsoft crede così tanto in Rise of the Tomb Raider e nella saga di Lara Croft al punto da fornire supporto nello sviluppo, nel marketing e nella distribuzione del titolo e, chissà, anche in quelli futuri.
@diosmekemeke Yes we are publishing Rise of the Tomb Raider.

— Aaron Greenberg (@aarongreenberg) 8 Dicembre 2014
Cosa significa, questo, per il futuro della saga di Tomb Raider sulle altre piattaforme? L'esclusiva di Microsoft è ancora circondata da un po' di mistero: è chiaro per per l'azienda di Xbox, Tomb Raider rappresenta la risposta perfetta ad Uncharted 4 - Phil Spencer l'ha ammesso candidamente - ma non è mai stato chiarito se si tratterà di un'esclusiva temporale legata al singolo titolo - e se quindi, in futuro, Rise of the Tomb Raider arriverà anche su PlayStation 4 - o legata all'intera saga: il prossimo sarà soltanto per Xbox, per quelli futuri è ancora tutto da decidere.
L'ipotesi più probabile, che ci piaccia o meno, sembra proprio quest'ultima. Del resto Darrell Gallagher, boss di Square Enix, aveva già messo un punto fermo sulla questione:
I nostri amici di Microsoft hanno sempre visto un grande potenziale in Tomb Raider e hanno creduto nella nostra visione fin dal primo annuncio all'E3 del 2011. […] Questo non significa che ci stiamo allontanando dai nostri fan che giocano soltanto su PC o PlayStation. Quelli sono degli ottimi sistemi, con grandi partner e comunità impressionanti. Per loro ci sarà Lara Croft and the Temple of Osiris in arrivo a dicembre, mentre Tomb Raider: The Definitive Edition è già disponibile per PS4.
Rise of the Tomb Raider, salvo slittamenti dell'ultimo minuto, approderà su Xbox 360 e Xbox One in tempo per il Natale 2015.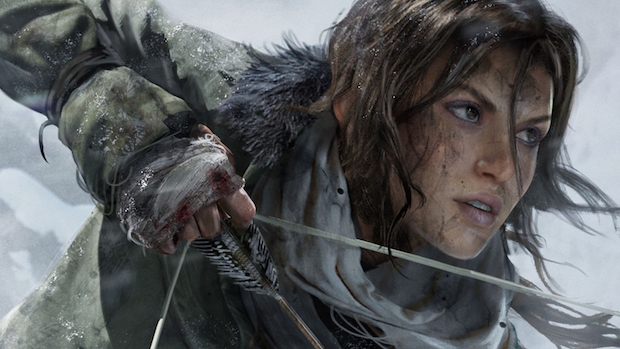 Via | CVD