A Game of Thrones: Genesis - nuove immagini e data d'uscita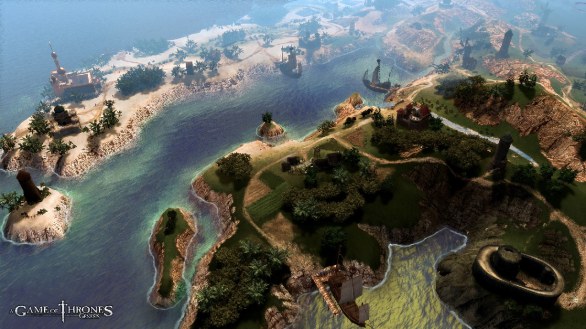 Torniamo a parlare volentieri di A Game of Thrones: Genesis, strategico in tempo reale sviluppato da Cyanide Studio e ovviamente dedicato alla serie di libri creata da George R.R. Martin, nell'ultima stagione televisiva USA arrivata anche sotto forma di serie TV.
L'occasione ci è offerta dall'aggiornamento effettuato sul sito ufficiale del gioco, dove sono apparse cinque nuove immagini e l'annuncio della data d'uscita di A Game of Thrones: Genesis. Il titolo arriverà infatti sia in forma digitale che tradizionale il prossimo 29 settembre, mancando così di poco il precedente obiettivo fissato per l'estate.
Ma una settimana di ritardo è accettabile direi, dopotutto avremo la possibilità di guidare Stark e Lannister: vi pare poco?