Miyamoto vorrebbe uno Zelda: A Link to the Past in 3D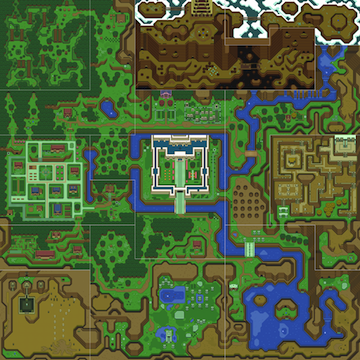 Mentre molti tra noi scalpitano all'idea di poter mettere le mani a breve su The Legend of Zelda: Skyward Sword, quegli ingordi di Kyoto mettono "nuove" pulci nelle orecchie. Le virgolette sono dovute al titolo oggetto della questione, ossia Zelda: A Link to the Past. Non è un mistero che questo sia probabilmente il capitolo più amato, insieme ad Ocarina of Time - anche se, quando si parla di Zelda, non si può mai dire.
Ecco, secondo Eiji Aonuma, l'idea di un rifacimento in tre dimensioni non è poi così peregrina (via Gamesradar). Anzi, avverte Aonuma... tale idea trova parecchio d'accordo Shigeru Miyamoto. Insomma, trattasi di notizie che da tempo aleggiano nell'aria, come quella di un remake di Majora's Mask su 3DS. Tuttavia una conferma ufficiale a riguardo (anche se si tratta solo di un interessamento) da parte di Aonuma non può che far bene, oltre a trovarci d'accordo quando sottolinea che un mondo come quello di A Link to the Past ben si presterebbe ad una "revisione" di questo tipo. Certo, l'originale, specie per chi ebbe il piacere di perdersi al suo interno, resterà sempre tutta un'altra cosa.