Silent Hill: Book of Memories - immagini del nuovo titolo della serie per PS Vita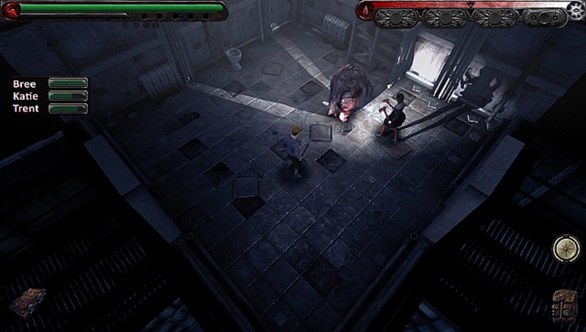 Anche Konami ha preso parte all'ondata di materiale relativo al lancio di PS Vita mostrando alcune immagini di Silent Hill: Book of Memories, inedito spin-off della serie previsto in esclusiva per la console Sony.
Silent Hill: Book of Memories prenderà dal survival horror solo le atmosfere e i personaggi, differenziandosi dagli altri titoli della serie mediante l'implementazione di una giocabilità mista tra uno sparatutto e un gioco di ruolo, con tanto di inquadratura isometrica. Sviluppato dal team WayForward Technologies (noto per Alien Infestation e BloodRayne: Betrayal), il titolo sarà il primo a proporre una componente multigiocatore per la serie integrando una modalità cooperativa fino a 4 giocatori.
In attesa del 22 febbraio 2012, data di uscita di Silent Hill: Book of Memories, di seguito potete vedere oltre alle immagini anche un filmato di gioco proposto in sede di GamesCom 2011 con un commento di Tomm Hulett, producer di Silent Hill: Shattered Memories e Silent Hill: Downpour.