Spec Ops: The Line da oggi in demo su PS3 e X360 Gold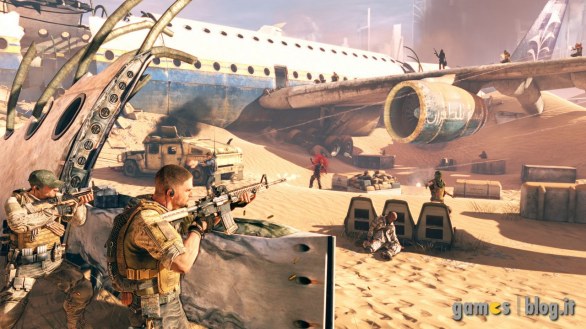 2K Games ha annunciato l'arrivo della demo dello sparatutto militare in terza persona Spec Ops: The Line per oggi su Xbox Live Gold e PlayStation Network. Gli utenti Live sprovvisti di abbonamento Gold dovranno aspettare fino al 15 maggio.

Nella demo sarà possibile giocare i primi due capitoli della campagna single-player a Dubai dove nei panni del Capitano Martin Walker si dovrà recuperare il Colonnello John Konrad, scomparso con il suo battaglione.

Sviluppato da YAGER, Spec Ops: The Line sarà disponibile a partire dal 29 Giugno 2012 per Xbox 360,
PS3 e PC.
Spec Ops: The Line - galleria immagini