Of Orcs and Men: nuove immagini sui campioni del clan dei Bloodjaws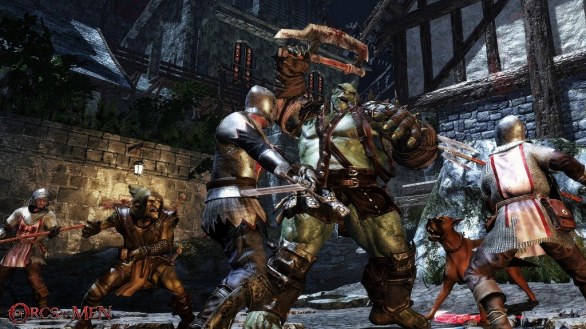 I membri più valorosi del clan orchesco dei Bloodjaws tornano a combattere gli usurpatori umani della loro terra sacra in una nuova serie di immagini di gioco di Of Orcs and Men prodotta in queste ore dagli sviluppatori francesi di Cyanide.
Protagonisti di questo insolito gioco di ruolo fantasy saranno il goblin-ladro Styx e il guerriero-orco Arkail: a loro verrà affidato l'infelice compito di abbattere le mura erette dai cavalieri dell'Impero degli Uomini a difesa del villaggio orchesco strappato con la violenza ai loro "vecchi" abitanti. Per vendicare il proprio popolo, Styx e Arkail potranno fare affidamento su alcuni umani ribellatisi al loro crudele Imperatore per aprirsi un varco nelle difese nemiche alternando la forza dell'orco all'agilità del goblin in base alle necessità.
L'uscita di Of Orcs and Men è prevista per il mese di ottobre su PC, Xbox 360 e PlayStation 3.
Of Orcs and Men: galleria immagini