The War Z: nuove immagini sull'interfaccia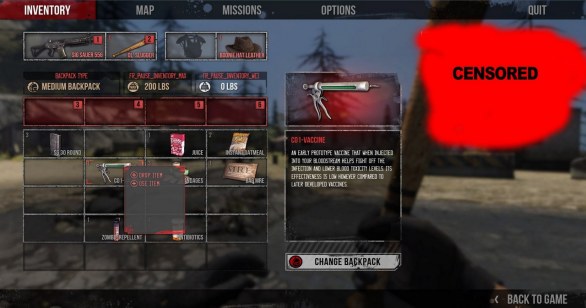 Gli sviluppatori californiani di Hammerpoint Interactive tornano a immergersi nell'universo zombesco di The War Z per regalarci tre nuove immagini incentrate sugli elementi sandbox dell'esperienza di gioco e sulle caratteristiche dell'interfaccia principale.
Analogo per complessità a quello di un MMORPG propriamente detto, il menù di pausa immortalato nella foto d'inizio articolo rappresenta alla perfezione il modo in cui gli autori, in questi mesi, hanno progettato il gameplay del loro sparatutto, dalla ricerca del cibo e degli elementi di equipaggiamento nelle lunghe sessioni esplorative alla necessità di organizzare il poco spazio a disposizione nello "zaino virtuale" per non rimanere a corto di armi e di munizioni nelle fasi più calde degli scontri coi non-morti.
L'uscita di The War Z è prevista per la fine dell'anno in esclusiva su PC: il titolo, lo ricordiamo, sarà esclusivamente online e verrà proposto con l'atipica formula del "semi-freemium" basata sull'acquisto iniziale, per circa 30 dollari, di una "quota d'iscrizione" che consentirà per sempre l'accesso ai server di gioco senza alcuna "maggiorazione occulta" legata a un qualsivoglia sistema di microtransazioni.