Of Orcs and Men: nuove immagini col troll Arkail e il goblin Styx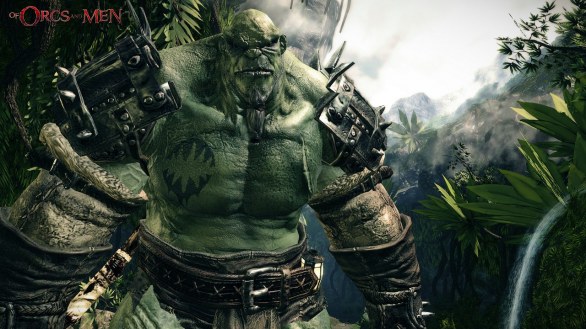 Gli sviluppatori francesi di Cyanide continuano nella loro opera di "riabilitazione" dei goblin, dei troll e di tutti gli altri esseri malvagi che popolano (giustamente o meno) le dimensioni più oscure delle opere fantasy con delle nuove immagini di gioco di Of Orcs and Men.
In questo action dalla forte impronta ruolistica ed esplorativa saremo infatti chiamati a guidare i due guerrieri più valorosi del clan orchesco dei Bloodjaws, il possente troll Arkail e il goblin assassino Styx, in una battaglia all'ultimo sangue contro gli usurpatori del loro regno, gli umani capeggiati dal loro crudele imperatore. Tra una missione d'infiltrazione silenziosa e uno scontro frontale con i cavalieri umani, la campagna principale offrirà diversi percorsi alternativi pur continuando a gravitare attorno alle vicende dei due protagonisti e di chi, tra gli uomini, deciderà di contravvenire agli ordini del loro despota.
L'uscita di Of Orcs and Men è prevista per il mese di ottobre su PC, Xbox 360 e PlayStation 3.
Of Orcs and Men: galleria immagini