Kristin Kreuk sarà Chun Li nel nuovo film di Street Fighter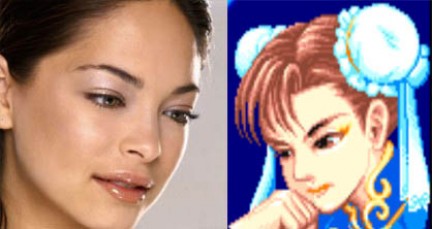 I fan di Smallville comincino pure a sbavare: Kristin Kreuk sarà la protagonista del nuovo film ispirato a Street Fighter. Conosciuta principalmente per l'interpretazione di Lana Lang nella famosa serie TV americana che narra le avventure del giovane Superman, la Kreuk vestirà i succinti panni di Chun Li, personaggio attorno al quale è incentrato tutto il lungometraggio.
La lottatrice cinese Chun Li è entrata nell'immaginario collettivo dei giocatori grazie a mirabili doti atletiche, un fisichetto niente male e, ultimo ma non meno importante, una voce particolarmente odiosa che speriamo non venga imitata in alcun modo dalla bella attrice americana.
Street Fighter: Legend of Chun Li, sarà diretto da Andrzej Bartkowiak (Romeo must die, Exit Wounds, Doom) e prodotto dalla 20th Century Fox. Le riprese saranno fatte in Thailandia a partire dal prossimo marzo e il film arriverà nelle sale nel 2009.
Riuscirà Kristin Kreuk ad eseguire con perizia uno spinning bird kick? E a pronunciare con nochalance la frase tipica "I'm the strongest woman in the world"? Quel sasso nel primo livello di parallasse potrà essere utilizzato come arma oppure no? Per saperlo non ci resta che aspettare.
[via Coming Soon]