Call of Duty 4 vince la battaglia di Natale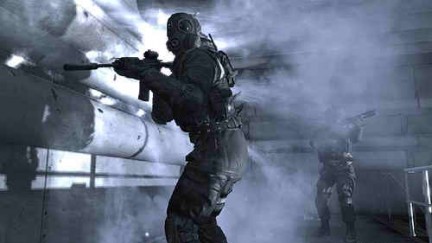 E' Call of Duty 4 a vincere la battaglia delle vendite natalizie in Inghilterra, mercato leader in Europa per i videogiochi.
L'unico in grado di insidiare pericolosalmente il trono allo sparatutto Activision è stato Assassin's Creed di Ubisoft, arrivato secondo a circa 35.000 copie di distanza.
Secondo quanto riporta la società di ricerca Chart-Track, inoltre, Electronic Arts è stata scalzata dalla prima posizione per la prima volta in cinque anni: l'impresa era riuscita solo a Grand Theft Auto: Vice City nel 2002. In questo 2007 EA ha deluso le aspettative, riuscendo a raggiungere solo terzo, quarto e quinto posto rispettivamente con The Simpsons Game, FIFA '08, e Need for Speed: ProStreet. Beh in ogni caso non penso che abbiano dovuto rinunciare al panettone...
[via Gamasutra]