Konami smentisce Metal Gear Solid 4 su Xbox 360?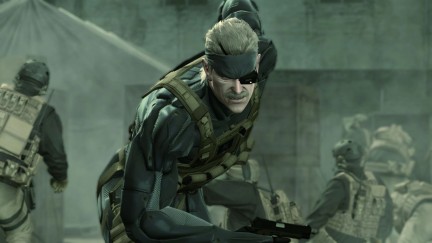 Metal Gear Solid 4: Guns of the Patriots su Xbox 360? Secondo quanto riportato dal sito The Gamer Reviews, un PR della stessa Konami avrebbe smentito la voce di corridoio circolata qualche giorno fa, secondo la quale il gioco d'azione di Hideo Kojima sarebbe previsto sulla console Microsoft circa un anno dopo l'uscita su PlayStation 3.
Il commento del PR, anche lui anonimo (forse va di moda l'anonimato), è stato lapidario: «Per la cronaca, Metal Gear Solid 4: Guns of the Patriots è un'esclusiva PlayStation 3 e non ci sono progetti per lo sviluppo del gioco su Xbox 360».
Ciò non chiude definitivamente la vicenda (è normale che anche se l'esclusiva fosse solo temporale Konami abba interesse di proteggere il suo investimento su PlayStation 3), ma toglie sicuramente un po' di speranza ai possessori di Xbox 360 desiderosi di mettere le mani su questo capolavoro annunciato. Vi terremo informati su ulteriori sviluppi, magari meno anonimi e più concreti.
[via The Gamer Reviews]