Warhammer: Mark of Chaos - Screenshot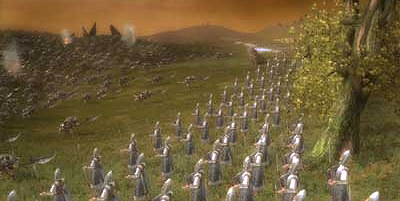 Namco ha rilasciato nuovi screenshots di Warhammer: Mark of Chaos, l'immane gioco di strategia in tempo reale che è attualmente in via di sviluppo ai Black Hole Games (creatori di Armies of Exigo). Il gioco sarà pronto per la seconda metà del 2006, intorno ad ottobre/novembre. Il formato degli eserciti che i giocatori gestiranno in battaglia varierà: dai più piccoli per missioni tattiche, a quelli immensi per battaglie enormi, da colossal televisivo. Questi screenshot mostrano una battaglia spettacolare fra l'impero e gli Skaven in uno degli enormi campi di battaglia.
Per chi non lo avesse ancora visto, c'è anche un piccolo trailer.