Gears of War 2: contenuti aggiuntivi da subito dopo l'uscita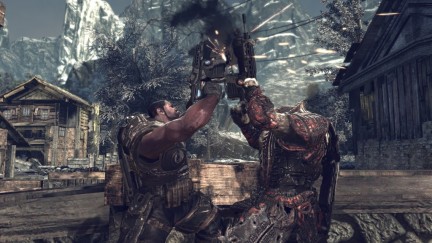 Epic Games non perde tempo, e fa sapere tramite il simpatico Cliff Bleszinski che Gears of War 2 potrà contare su contenuti aggiuntivi scaricabili già da poche settimane dopo l'uscita nei negozi.
Questi primi aggiornamenti riguarderanno interamente la modalità multiplayer del gioco, vera e propria colonna portante del primo episodio che pare aver acquisito ancora più importanza in questo attesissimo seguito.
Date e prezzi ufficiali non sono ancora stati comunicati, ma CliffyB ha promesso che l'uscita sarà molto vicina a quella del gioco, quindi al massimo a inizio 2009.
Gears of War 2 arriverà in esclusiva Xbox 360 il prossimo 7 novembre.