The Conduit: alcuni dettagli riguardo il Wii MotionPlus, possibili seguiti e una valanga di video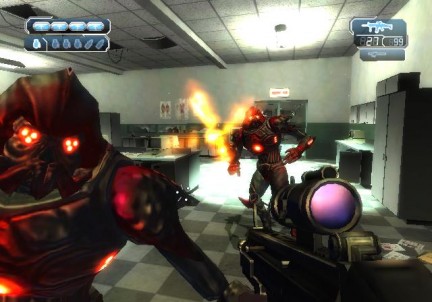 Un rappresentante di High Voltage Software, Eric Nofsinger, ha rilasciato alcuni dettagli riguardanti il supporto del Wii MotionPlus durante il Nintendo Fall Summit di San Francisco.
Tramite il blog MTV Multiplayer gli sviluppatori tendono a precisare che ormai per questo primo episodio di The Conduit il Wii MotionPlus, anche se supportato, non sfrutterà appieno le funzionalità, per il semplice fatto che implementare al gioco quasi completo sostanziali cambiamenti di giocabilità allungherebbe di troppo i tempi di rilascio.
In seguito viene infatti sottolineata l'intenzione di supportare al meglio la periferica per il futuro sequel che dovrebbe rimanere sempre un'esclusiva Wii.
Ricordiamo che The Conduit è atteso per Marzo 2009. Di seguito 8 nuovi filmati rilasciati sul sito IGN, tra cui anche il filmato del primo livello di gioco.
via | MTV Multiplayer