Gears of War 2: qualcuno ce l'ha già - numerose immagini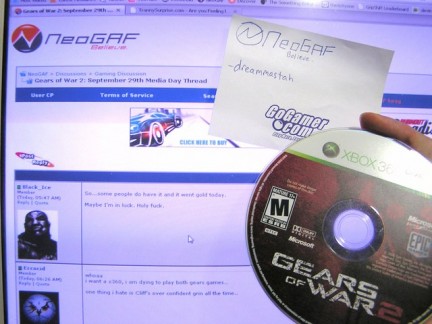 Un utente di NeoGAF è misteriosamente risucito a mettere già le mani sulla versione completa di Gears of War 2, lo sparatutto che moltissimi possessori di Xbox 360 stanno attendendo con insolita trepidazione.
Questo individuo, che nel giro di poche ore diventerà il più invidiato di internet, ha ben pensato di alimentare il rosicamento collettivo facendo numerose foto alla TV durante sessioni di gioco e mettendole in questa galleria.
Per noi comuni mortali, invece, Gears of War 2 non arriverà prima del prossimo 7 novembre.
via | NEOGaf