Edge of Twilight: prime immagini, trailer e dettagli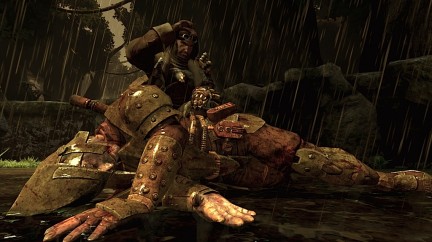 Edge of Twilight, che potete ammirare in queste prime immagini, è un action in terza persona in stile Devil May Cry con ambientazione steampunk fantasy, sviluppato da Fuzzyeyes Studios.
Il gioco è incentrato sulla contrapposizione fra i reami post-apocalittici del Giorno e della Notte, che si sono formati dalla divisione dell'universo in occasione di un fenomeno chiamato Rift. Il giocatore prende il controlle di Lex, un cacciatore di taglie che si ritrova suo malgrado al centro delle lotte che le due opposte fazioni ingaggiano per la conquista delle risorse energetiche.
Edge of Twilight uscirà nel corso del 2009 su Xbox 360, PC, e PlayStation 3. Il video dopo la pausa.