Star Wars: The Old Republic - il video della presentazione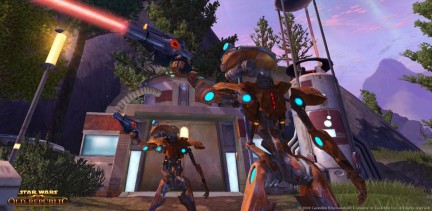 Se vi siete persi il nostro liveblogging sull'annuncio di Star Wars: The Old Republic o comunque volete saperne di più sul gioco, videogaming247 ha pubblicato un montaggio video della conferenza tenuta da BioWare e LucasArts.
Vi ricordo che TOR sarà un MMORPG ambientato nel mondo di Star Wars, che a quanto pare conviverà con il già esistente Star Wars Galaxies.
Non è al momento noto quando il gioco verrà rilasciato, né in che momento sarà possibile partecipare alla sua beta: siamo tutti in attesa di nuovi dettagli.

via | videogaming247