Gods: Lands of Infinity - demo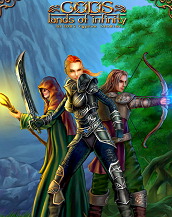 Cypron Studios ha rilasciato un nuova demo giocabile (~311MB) di Gods: Lands of Infinity, permettendoci di provare il loro prossimo RPG fantasy. Questa nuova demo è basata sulla versione "gold" del gioco, e vi permetterà di interpretare il ruolo femminile del "leader" di nome Vivien: il gioco avrà inizio in un area campale vicino la città di Slavingrad.

Potrete trovare il demo anche a questi altri mirror: 3DGamers, FileFront, WP.