Il "motion capture" di Prince of Persia, anno 1985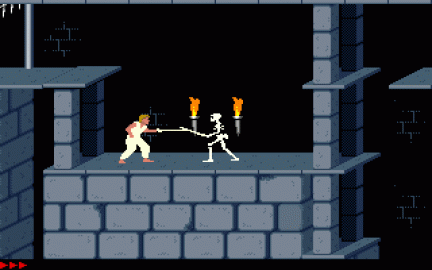 Il video che potete ammirare dopo la pausa è un vero e proprio cimelio: si tratta delle riprese utilizzate come riferimento per creare le animazioni dell'originale Prince of Persia, nell'ormai lontanissimo 1985.
A diffondere il video, assoluta chicca per tutti i nostalgici appassionati, è stato direttamente Jordan Mencher, padre del famoso videogioco. Inutile far notare l'estrema somiglianza fra i movimenti del ragazzino e quelli del Principe.
E non ce n'è per nessun Assassin's Creed o Mirror's Edge: è Prince of Persia il primo gioco che ha portato sugli schermi il parkour.
via | JordanMencher.com

Prince of Persia Animation Reference 1985 from jordan mechner on Vimeo