Gears of War 2: nuove immagini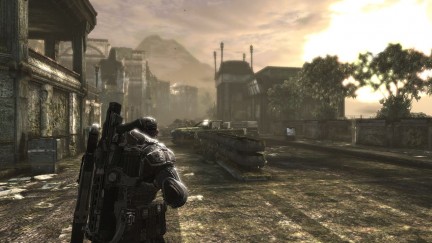 Nuove immagini di Gears of War 2 rilasciate da Epic Games per ingannare l'attesa nei confronti del gioco che arriverà in esclusiva su Xbox 360 il 7 novembre prossimo, di cui anche noi di Gamesblog abbiamo avuto modo di riportarvi la presentazione ufficiale con Cliff Blezinski.
Vi ricordo che in questo secondo capitolo vestiremo nuovamente i panni di Marcus Fenix alla guida C.O.G. Delta Squad contro le Locuste, mentre la modalità multiplayer sarà aggiornata rispetto al primo Gears of War e permetterà di giocare fino a 10 partecipanti contemporaneamente.