Teenage Mutant Ninja Turtles: Out of the Shadows annunciato ufficialmente - video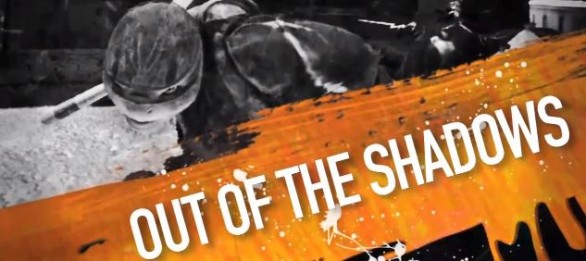 Activision ha annunciato a sorpresa Teenage Mutant Ninja Turtles: Out of the Shadows, un nuovo gioco dedicato alle tartarughe ninja che arriverà su PC, PlayStation Network e Xbox Live Arcade entro la prossima estate.
Si tratta di una sorta di tie-in per la nuova serie animata che da poco è stata messa in onda sull'emittente statunitense Nickelodeon, e a quanto pare è il primo capitolo di una trilogia. Dopo la pausa vi riportiamo il breve video con alcune sequenze giocate che ha accompagnato l'annuncio.
Veri e propri fenomeni della cultura pop degli anni '80, le tartarughe ninja sono da anni tramontate da noi in Italia, ma negli Stati Uniti la loro popolarità non si è mai offuscata del tutto, ed è proprio questo che ha portato al recente film in computer grafica, e ora a questa nuova serie di cartoni animati.
È facile vedere che il gioco sarà un picchiaduro a scorrimento con anima cooperativa, esattamente come i vecchi giochi a 16-bit che già avevano visto protagoniste le tartarughe. Aspettiamo più informazioni e, possibilmente, un filmato di sequenze giocate più esaustivo.