Tomb Raider: annunciato il primo DLC, esclusivo per Xbox 360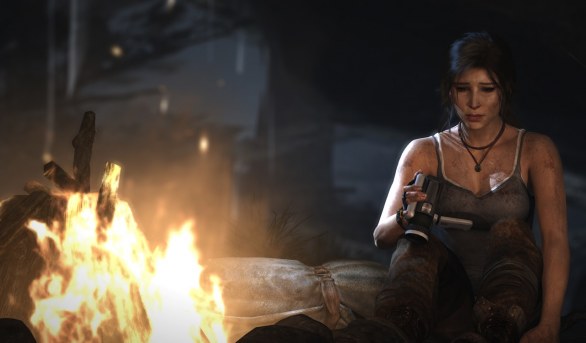 Square Enix ha annunciato il primo contenuto aggiuntivo scaricabile per il nuovo Tomb Raider, che si chiamerà Caves and Cliffs Multiplayer Map Pack, conterrà tre nuove mappe per la modalità multigiocatore e sarà esclusiva Xbox 360. Di seguito la descrizione delle tre mappe:
Scavenger Caverns - Una prigione sotterranea composta da un intricato insieme di grotte collegate tra loro


Cliff Shantytown - Un insediamento costruito sulla scogliera dell'isola. Al suo interno sono celate le trappole più letali di tutta l'isola.


The Burning Village - Un tipico villaggio giapponese divorato dal fuoco, ciò che rimane degli edifici può essere usato come nascondiglio o per attaccare I nemici di sorpresa.
Il Caves and Cliffs Multiplayer Map Pack sara disponibile dal 19 ìmarzo su Xbox LIVE al prezzo di 400 Microsoft Points (5€).
Tomb Raider uscirà nei negozi dal 5 marzo 2013 per PC, Playstation 3 e Xbox 360. Il gioco sarà disponibile sia in versione normale che Collector's Edition con DLC e gadget vari.
Vi rimandiamo a una nostra imminente recensione di Tomb Raider!