Gears of War 2: prime immagini della mappa "Imulsion"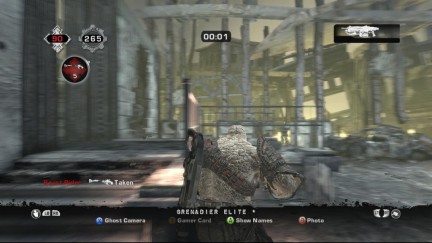 Quelle che vedete sono le prime immagini di una nuova mappa che dovrebbe venire presto distribuita come contenuto aggiuntivo di Gears of War 2, e che per assenza di un nome ufficiale ci limiteremo a chiamare "Imulsion".
La mappa è infatti ambientata sotto terra e contraddistinta da un'ingente quantità di Imulsion per tutta la sua superficie.
Microsoft ed Epic Games non hanno ancora in nessun modo confermato ufficialmente questo contenuto aggiuntivo, aspettiamo quindi notizie certe per fornire una data, un nome, e sapere se sarà gratuita o a pagamento.
Nel frattempo non dimenticate di leggere la nostra recensione di Gears of War 2.