Prince of Persia: massicci contenuti aggiuntivi in programma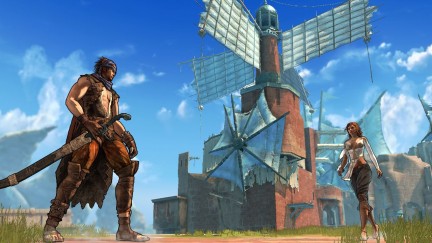 Ben Mattes, produttore per Ubisoft, ha parlato di contenuti aggiuntivi di un certo spessore per il nuovo Prince of Persia.
«Abbiamo certamente in programma di realizzare contenuti aggiuntivi che aggiungano valore significativo al gioco, quindi non penso che vedrete una nuova skin o una nuova arma, o qualcosa del genere», ha specificato Mattes. «Sarà una nuova storia, una nuova esperienza, forse un seguito, forse un prequel. Faremo qualcosa che offrirà molto al giocatore».
Benché non sia ancora chiaro quando questi contenuti verranno rilasciati (si ipotizza circa metà 2009), non facciamoci prendere dalla fredda e ricordiamo che Prince of Persia arriverà nei negozi italiani il 5 dicembre in versione PC, PlayStation 3 e Xbox 360.
via | Eurogamer