Call of Duty: World at War subito da record nel Regno Unito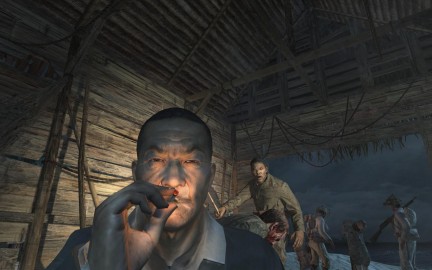 Dopo continui cambi al vertice nella classifica settimanale di vendite nel Regno Unito, sembra essere arrivato un titolo capace di mantenere la posizione a lungo: Call of Duty: World at War.
Lo sparatutto di Activision ha già raggiunto il record di terzo gioco che ha venduto più velocemente nella prima settimana di commercializzazione, preceduto solo da Grand Theft Auto IV and Grand Theft Auto: San Andreas.
Ricordiamo che nel 2007 è stato proprio il predecessore Call of Duty 4: Modern Warfare ad essere il gioco più venduto dell'anno. Che la storia sia destinata a ripetersi?
Dopo la pausa troverete la classifica settimanale completa.
Call of Duty: World at War (PC, Xbox 360, PS3, PS2, Wii, DS)


World of Warcraft: Wrath of the Lich King (PC)


Football Manager 2009 (PC, PSP)


Gears of War 2 (Xbox 360)


FIFA 09 (PC, Xbox 360, PS3, PS2, PSP, Wii, DS)


Guitar Hero: World Tour (Xbox 360, PS3, PS2, Wii)


Professor Layton and the Curious Village (DS)


Mario Kart Wii (Wii)


Pro Evolution Soccer 2009 (PC, Xbox 360, PS3)


WWE SmackDown vs. Raw 2009 (Xbox 360, PS3, Wii, PSP, DS, PS2)