The Wheelman ha una data europea ed americana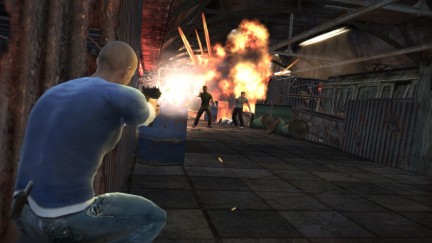 Dopo il rinvio al 2009 per problemi tecnici, Midway ha recentemente annunciato le nuove date di uscita per il mercato europeo ed amerciano di The Wheelman.
Il 20 Febbraio sarà possibile vestire i panni della star hollywoodiana Vin Diesel in questo action game dai toni decisamente cinematografici. Ad accompagnare tale annuncio sono state rilasciate due nuove immagini disponibili nella nostra galleria.
Ricordiamo inoltre che molto probabilmente il gioco vedrà una una trasposizione cinematografica, più precisamente un prologo su grande schermo. The Wheelman è atteso per piattaforme PC, Xbox 360 e PlayStation 3.
via | Videogaming247