Il cantante dei Nickleback: mettete via i giochi musicali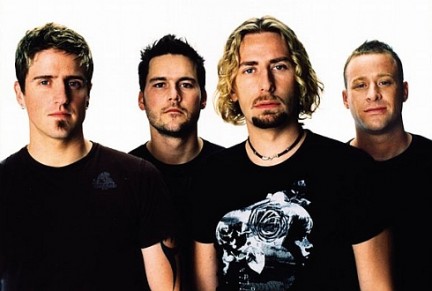 Durante un'apparizione televisiva al The Tonight Show with Jay Leno il cantante Chad Kroeger, frontman dei Nickleback, ha invitato i giovani ascoltatori a lasciar perdere giochi musicali come Guitar Hero e Rock Band.
«Non ci sono abbastanza band rock la fuori, specialmente quando andiamo in tour [...], quindi bambini: formate una band rock. Mettete via Guitar Hero, imparate a suonare una chitarra vera e formate una band, perché è difficile trovare altre band che mettano insieme un solido bagaglio di Rock & Roll»
Al contrario di quanto hanno riportato molti siti con fare sensazionalistico, non ci sembra proprio che queste parole costituiscano un attacco diretto ai giochi musicali, ma un semplice e sano invito ad imparare a suonare uno strumento vero, cosa che non esclude in nessun modo il poter giocare con Guitar Hero e Rock Band.
Chad Kroeger evidentemente è pero male informato, e non sa di quanti ragazzini abbiano cominciato a prendere lezioni di chitarra o di batteria proprio grazie alla recente esplosione dei giochi musicali, che sono uno dei migliori spot di sempre per la musica rock.
Il nostro consiglio è il seguente: giocate ai musicali quanto volete, imparate a suonare uno strumento vero e formate una rock band. Purché questa non sia soporifera come i Nickleback, s'intende.
via | Eurogamer