Castelvania: Curse of Darkness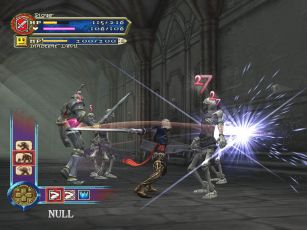 Secondo e ultimo gioco Ps2 basato sulla saga di Castelvania, Curse of Darkness dovrebbe segnare secondo le prime notizie un cambiamento rispetto al precedente (e abbastanza mediocre) Lament of Innocence. Maggiori elementi RPG, soprattutto. Quello che per ora vedo é un buon livello delle texture dei personaggi e un'interfaccia profondamente retrò a base di pixel.
I fan sperano in un ritorno ai fasti di Castelvania: Simphony of the Night, che non ha ricevuto un degno seguito su Ps2.
Io non posso che accodarmi: diciamocelo, Lament of Innocence era una noia mortale.