The Chronicles of Riddick: Assault on Dark Athena non sarà un semplice remake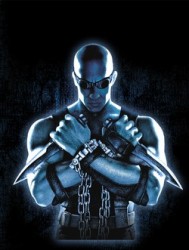 E' nota a molti la tribolata gestazione che ha dovuto affrontare The Chronicles of Riddick: Assault on Dark Athena sino ad ora, con una provvidenziale acquisizione da parte di Atari che poco tempo fa trasse in salvo l'intero progetto.
Ma poiché, come a volte accade, non tutti i mali vengono per nuocere, questa nuova acquisizione ha permesso a Starebreeze di smussare il titolo in questione a tal punto da offrire addirittura una nuovissima campagna da dieci ore, con nuove meccaniche di gioco. A conti fatti, un titolo interamente inedito, il cui rilascio è attualmente previsto per la primavera del 2009.
A rendere meno vaghe tali considerazioni, vanno menzionati due elementi. Il primo inerente ad una dichiarazione di Bill Kispert di Universal, il quale ha affermato che si tratterà di una nuova e "robusta" campagna.
Il secondo riguarda invece il fatto che il primo The Chronicles of Riddick (Escape from Butcher's Bay) sarà contenuto in questo nuovo gioco sotto forma di materiale bonus. Cosa ancora più gradita è che anche quest'ultimo vanterà delle piccole implementazioni a livello di gameplay.
via | GameCyte