Rise of the Argonauts: nuove immagini e video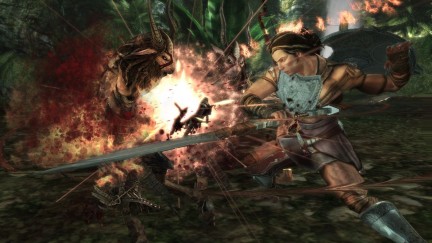 Dopo aver annunciato che il pluririnviato Rise of the Argonauts uscirà il prossimo 6 febbraio (almeno in UK, per ora), Codemasters ci offre nuove immagini e un video aggiuntivo per la sua nuova produzione.
Il gioco sarà un RPG e arriverà sia su PC che su console, nello specifico su PlayStation 3 e Xbox 360, senza purtroppo essere anticipato da una versione demo, come rivelato dagli sviluppatori qualche tempo fa. Nonostante l'attesa per questo titoo sia ancora molta, speriamo che l'ultimo rinvio possa essere davvero l'ultimo perché la sua uscita sta diventando quasi una telenovela.
Rise of the Argonauts - immagini